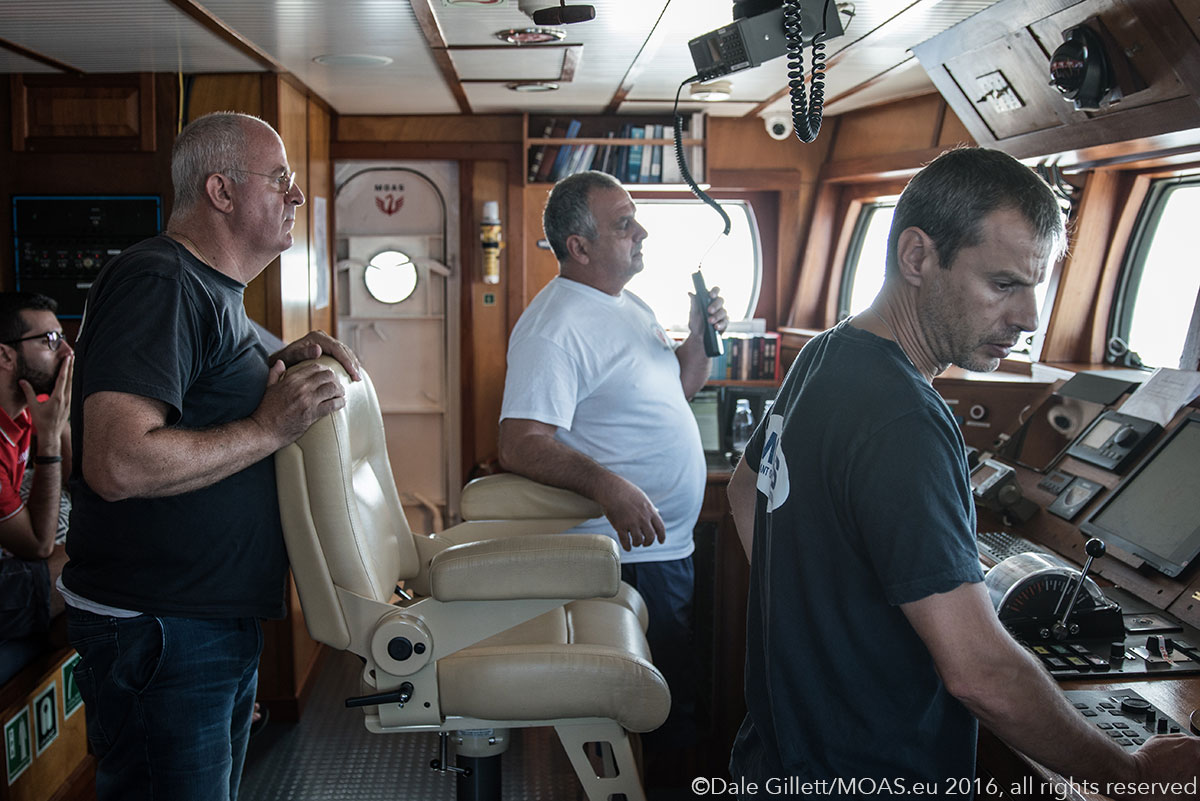 28 Aug

Drone success proves a template for rescue missions at sea

The pioneering use of drone capabilities aboard a MOAS search-and-rescue vessel is providing a template for lifesaving operations at sea across Europe and beyond.

The Phoenix, the NGO's flagship vessel which was operational in the Central Mediterranean between 2014 and 2017, has been heralded as "one of the most capable drone ships in the world" by sea-rescue specialists.

Central to that capability was a comprehensive refit the boat underwent in early 2014 which included installing a flight-deck capable of launching one of two Schiebel S-100 camcopters.

The drones, equipped with thermal-imaging cameras providing a live-feed back to operators aboard the Phoenix, allowed MOAS to cover up to 1,000 nautical square miles of sea, scanning the waters for migrant vessels attempting perilous crossings into Europe.

Marco Cauchi, a former captain of the Phoenix who became the ship's search-and-rescue coordinator, was involved in the refit in Virginia, USA.

He explained that the adoption of cutting-edge drone technology enabled crew members unparalleled capabilities to identify and rescue at-risk vessels.

"It truly was like having eyes in the sky," he said. "It's not just spotting a migrant boat but being able to see what condition it is in and how many people are on board.

"I've come with 26 years experience in the armed forces and I can say that I've never seen a boat better equipped for the task than the Phoenix."

The two camcopters racked up more than 600 hours of flight time during the Phoenix's Mediterranean operation allowing MOAS to intercept and assist hundreds of at-risk vessels.

This included one four-month period during the 2016 crossing season when the camcopters identified 69 vessels of interest.

In total, some 40,000 men, women and children were rescued during operations in the Mediterranean and Aegean seas.

Central to that success, was the innovative technology employed by the drones coupled with the expertise of the operators.

A live-feed from the camcopters was relayed directly to the Italian Maritime Rescue Coordination Centre (IMRCC) in Rome.

Marco said: "We were able to send them images in real time because they did not have those capabilities themselves.

"In fact, following on from the successes of our Mediterranean operation, many navies and coastguards around the world have implemented our drone system.

Franco Potenza, director of operations at sea aboard the Phoenix and a former Rear Admiral in the Italian Navy with 35 years experience, said: "I think we were the only ones at sea at that time that were using this type of technology – certainly with that capacity.

"From my point of view, it was a great system. Right from the beginning, we were able to find migrant boats very easily.

"Generally, we were launching in good, flat conditions – of course, this is when most crossings occur – but occasionally we had to use the camcopters in poor weather – and we still managed to launch and recover them successfully."

As the use of drones in search-and-rescue operations proliferates, the systems installed aboard the Phoenix are providing a model of what can be achieved: saving those who would otherwise lose their lives at sea.