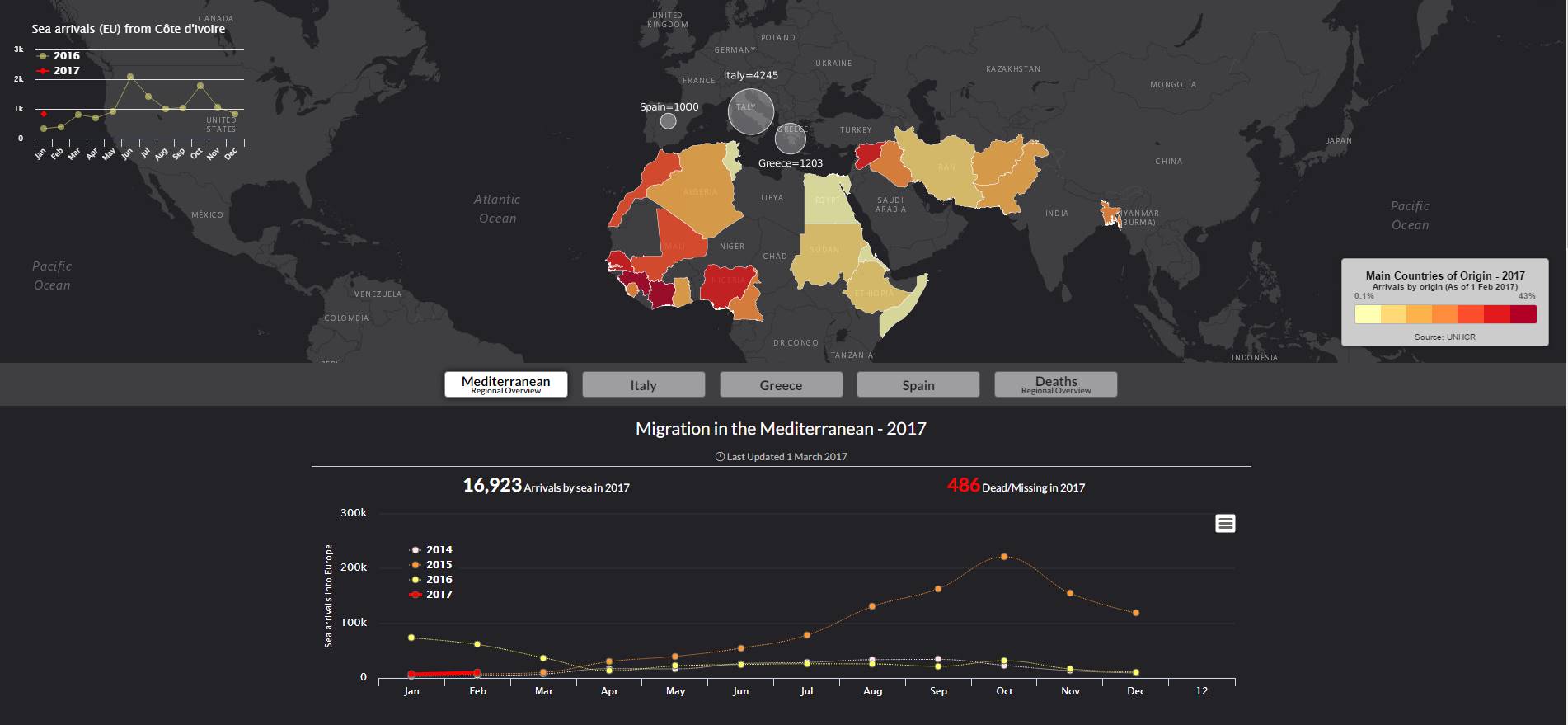 05 Apr

Misinformation and the migrant crisis: the battle for public opinion

Migrants face a terrifying set of challenges as they embark on potentially deadly sea crossings in search of refuge.

Tangiers Group is refusing to let misinformation be an additional obstacle.

Xchange is a non-profit set up by Tangiers founder Christopher Catrambone to dig behind the headlines of large-scale human migrations worldwide and provide the resources necessary for rational and informed debate.

The organisation hopes to counter the misconceptions migrants face by publishing accurate and up-to-date information accessible by anyone from members of the public and potential donors to politicians, the media and fellow NGOs.

Xchange is currently focused on two geographic regions – the Mediterranean and South East Asia – where large-scale movements of people across national borders have often reached crisis levels in recent years.

Through the use of data visualisations, in-depth reports and analyses, the NGO aims to influence a public discourse often beset by inaccurate reporting and knee-jerk assumptions around the issue of migration. Or, as Xchange itself puts it, to "turn data into insight, and insight into action".

On the frontline of this battle for public opinion is a team of volunteer researchers operating out of Xchange's base in Malta.

Researcher Maria Jones, a graduate of the University of London, explained that the work undertaken by the team had particular resonance in the current political climate.

She said: "I think at the moment we're living in an era of misinformation and 'alternative facts' where there's a culture of fear around 'the other'.

"I think having facts and numbers and being able to see these statistics visually really helps. It gives people a better idea of what the actual facts are and also the reasons behind them."

Among the arsenal of tools Xchange uses to disseminate accurate information is the use of data visualisations.

These graphics, featuring crucial statistics on migrant tragedies, routes and global public perceptions towards migrants, present in detail the realities facing refugees in Europe and further afield in 2017.

Alongside the raw data, Xchange delves into the personal stories of migrants as they detail their sometimes-horrific experiences fleeing war, persecution or extreme poverty.

For Maria, this serves as a stark reminder not to lose sight of the human reality behind the migration statistics.